Dejan Jocić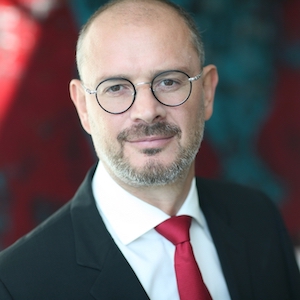 Founder of "Foundcenter Investment", entrepreneur being focused on innovative technologies worldwide.

One of the top European experts in the media industry, introducing innovation in the media businesses worldwide. Furthermore, his vast consulting and investment experience has been applauded by the business community in Germany and rest of Europe.

His professional journey has taken him to a variety of different roles within companies such as "DSF"(German sports channel) and "DF1", "Kirch New Media" and "Premiere", with a focus primarily on development.

The proven expertise coupled with incredible management skills brought him the general management positions in companies such as of "Kirch-Sportdienstleistungszentrums" (SZM), as well as "ProSieben" – the most reputable German national TV station.

As a GM of "PRVA TV"(Prva srpska televizija) owned by Antenna Group, Greece, he demonstrated the easiness and professionalism in creating a large, profitable and top notch system.



Dejan Jocic ist Gründer von "Foundcenter Investment" und ein auf innovative Technologien spezialisierter internationaler Unternehmer.

Er zählt zu den führenden europäischen Experten in der Medienbranche und ist für seine Innovationen innerhalb von Medienunternehmen weltweit bekannt. Die deutsche und europäische Geschäftswelt nimmt Herrn Jocics umfassende Beratungs- und Investitionserfahrungen begeistert in Anspruch.

Die berufliche Laufbahn des Unternehmers führte ihn in verschiedene Rollen mit Schwerpunkt auf Entwicklung bei DSF, DF1, Kirch New Media und Premiere.

Seine ausgewiesene Expertise, gepaart mit hochgradigen Managementkompetenzen, brachte ihm darüber hinaus Führungspositionen in Unternehmen wie dem Kirch-Sportdienstleistungszentrum(SZM) und ProSieben - dem renommiertesten deutschen Fernsehsender - ein.

Als Geschäftsführer von PRVA TV (Prva srpska televizija) bewies Dejan Jocic Leichtigkeit und Professionalität, als er den serbischen Fernsehsender, im Rahmen der erfolgreichsten Umstrukturierung der Region, innerhalb von nur 18 Monaten zum neuen Marktführer des Landes machen konnte.